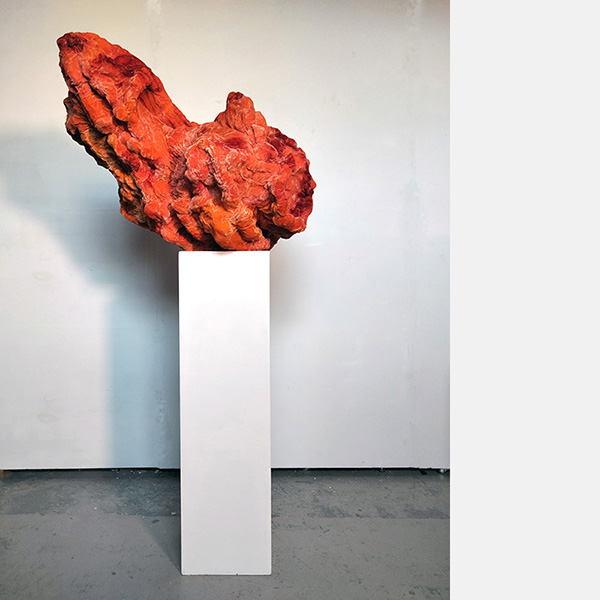 Twilight, 2020 Silk velvet, pu foam, steen, ± 90 x 50 x 50 cm
Als tegenhanger van het gifgroene Swamp verfde ik zijde fluweel in oranje-rode tinten, als bij het fenomeen van twilights overal ter wereld. Een altijd weer door iedereen bewonderd verschijnsel. De ironie van het menselijke onvermogen om de essentie van zo,n natuurlijk fenomeen te duiden was een uitgangspunt. Het zwaartepunt van Twilight is gemanipuleerd, waardoor balans onmogelijk lijkt.

As a counterpart to the poison green Swamp, I dyed silk velvet in orange-red tones, as with the phenomenon of twilights all over the world. A phenomenon always admired by everyone. The irony of the human inability to indicate the essence of such a natural phenomenon was a starting point. Twilight's center of gravity has been manipulated, making balance seem impossible.
back