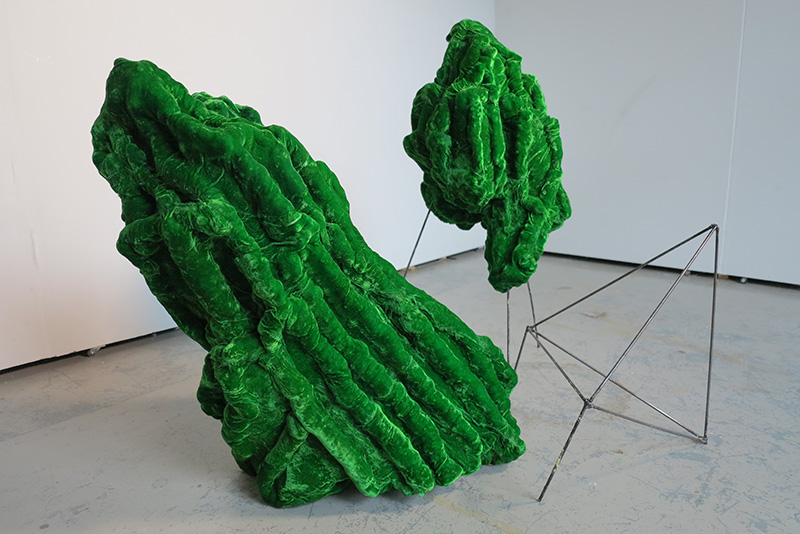 Swamp in 3 parts, 2020. textile, pu foam, reinforcement bars, 100 x 150 x 150
In Drenthe, in de omgeving van mijn geboortedorp, bezocht ik een natuurreservaat met gifgroene moerassen. Terug in mijn atelier in Amsterdam verfde ik een lap verleidelijk zacht zijde fluweel in deze heldere groene kleur. Daarna bekleedde ik brokstukken van een oude sculptuur met dit groene fluweel, alsof ze overwoekerd werden.

in Drenthe, in the neighbourhood of my native village, I visited a nature reserve with poison green swamps. Back in my studio in Amsterdam I dyed a piece of seductively soft silk velvet in this bright green colour.
Than I covered fragments of an old sculpture with this green velvet, as if they were overgrown.
back